By Ruth Maclean in Banjul, The Gambia.
Move comes as African heads of state try to convince Yahya Jammeh to relinquish power after losing presidential election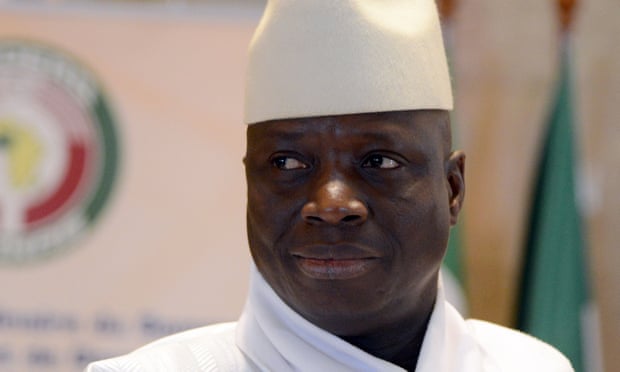 The petition said the the electoral commission had "failed to properly collate the results" of the election, which Jammeh lost to challenger Adama Barrow.
It followed the president of the electoral commission being thrown out of his office shortly before the leaders' delegation arrived in the country.
"I got there by quarter to eight and when I was going up to my office, one of the cleaners told me they were not allowed in," Alieu Njie told the Guardian. "I went to my office and a military man came and said I was not allowed to touch anything, so I took my briefcase, got into my car and went home.
"Let's just hope and pray that now these heads of state are here President Jammeh will decide to step down. The only legal way is for him to step down."
Making up the most important delegation ever to descend on the Gambia, the presidents of Nigeria, Liberia, Sierra Leone and Ghana flew in on Tuesday to meet Jammeh, who has ruled an increasingly isolated nation for 22 years and last week vowed to stay on despite losing the presidential election.
Asked if Jammeh had been receptive after their hour-long closed-doors meeting, the Nigerian president, Muhammadu Buhari, said, "There's no deal yet", but the Liberian president, Ellen Johnson Sirleaf, refused to comment.
Sirleaf was representing regional west African organisation the Economic Community of West African States (Ecowas), whose chairman said on Monday that if persuasion did not work, it would consider sending in the military.
"And if none of that works we will consider more draconian options. We have done it in the past. We currently have troops in Guinea-Bissau. We have had troops in Mali. And therefore it is a conceivable solution."
Sirleaf did not respond to questions about a possible military intervention, saying only: "We hope that the will of the people will prevail."
Until now, Jammeh has refused to see dignitaries who have come to the Gambia to try to mediate between him and president-elect Barrow, a former estate agent who led a coalition of eight opposition parties to defeat Jammeh, sparking celebrations in the west African country.
Jammeh surprised many when he initially accepted defeat in a televised call to Barrow on 2 December but after an extraordinary televised U-turn, in which he said that the election had been "fraudulent and unacceptable", Jammeh deployed extra troops on to the streets.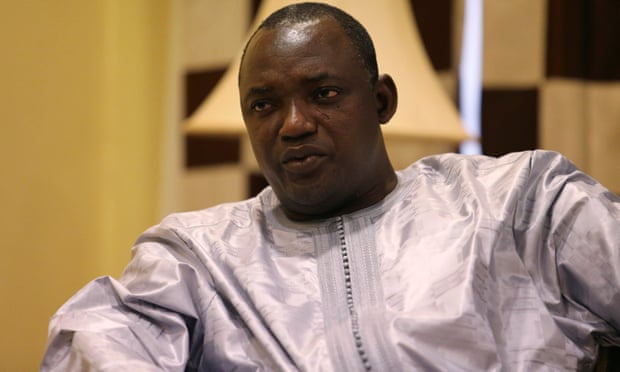 Although the chief of defence staff of the Gambia, Ousman Badjie, said last week he would support Barrow, he told the Guardian on Monday that Jammeh paid his salary, so he had the backing of the armed forces.
"My job is security, to make sure this country is peaceful and is secure, that is my primary role and that is what I'm paid for. As we speak now, I'm paid by the government of the day, that is Yahya Jammeh's government. He's my commander-in-chief as we speak now. I have only one commander-in-chief as we speak."
Hamat Bah, one of the party leaders in Barrow's coalition , said he thought Buhari had the best chance of changing Jammeh's mind, as he was a military man.
"Remember, President Buhari is from the military. Jammeh is from the military. I think that will make a difference," he said.